Corporate Events, Team-building & Fundraising
The staff, suppliers, clients and VIPs who are ultimately responsible for the growth of your company deserve the best. Ozzy's experience in entertaining people from all walks of life can really make a positive difference to your event.
From the initial planning stage right through to the end of the event, Ozzy will take care of your entertainment requirements. He will also ensure that the style and content of his act is perfectly suited to the occasion.
Having Oz at your trade stand will increase footfall, promote interest in your product and brand, and provide your sales team with a perfect, magical icebreaker. A touch of magic ensures every prospect and customer remembers your company and your message!
Oz can also provide bespoke corporate entertainment for office parties, team-building events, product launches and training days.
Whether at an outside event or in the boardroom, Ozzy will help you to win over and maintain a great relationship with all your business associates.
What party are you planning?

Product Launch
Store Opening
Trade Show
Seminar
Family Fun Day
Christmas Party
Dinner
Office Party
Team Building
Motivation
Award Ceremony
VIP Function
Corporate Events, Team Building & Fundraising
Oz the magician is located in Exeter, Devon and can travel all over the South West and regulary works in Somerset, Dorset, Newton Abbot, Paignton, Torquay, Crediton, Totnes, Dawlish, Honiton, Barnstaple, Bideford, Totnes, Dartmouth, Plymouth, and many, many more!
Let Oz Symons shoulder some of the responsibility of the day. He will make time fly during the photo call or bring people together during the drinks reception.
Another aspect you might like to consider is a Room of Mystery where small groups of guests can be invited during the evening to a separate room to be given an exclusive 10 – 15 minute close up magical experience.
Make a difference to your firm's Christmas Party by employing a Close up magician to bring the staff together.
Whatever suits your venue.
Ozzy has been a popular feature of Christmas celebrations at a number of West Country companies. Ozzy can perform his Close up magic around the tables, perform a cabaret spot and strolling magic during drinks reception.


Corporate Events, Team
Building & Fundraising
Close-up Magic
Close-up magic is the perfect way to enhance every part of your day: during the photos , 'meet and greet', around the tables or even during the buffet. The only thing better than a great wedding is one with that extra touch of amazing magic, performed right in front of you!
Bunko Booth
A chance for you to beat the cheat! Try your luck at 'Find The Lady', 'The Shell Game', a poker deal and other 'street' cons (but without losing any real money). This is great treat for your guests to enjoy after the wedding breakfast or during the evening reception.
After-dinner Cabaret
Oz performs a 20 minute magical cabaret act that will entertain the whole room, in a fun and light-hearted manner. This works very well after the dinner or as part of the evening celebrations.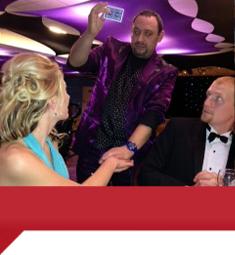 The suppliers, clients and VIP's who are responsible for the growth of your company deserve the best.
Ozzy's experience of handling the public from all walks of life is an asset, both at the planning stage and in keeping the atmosphere up-beat during any lulls.
To have Oz at your trade stand will assist with footfall, gain interest, and let your customers leave with a great impression of your company.
Looking for something a little different? With many years of experience Oz will make your event magical.
Including:
Bunko Booth
Casino Night
Cabaret
Table Magic
Team Building
Fund Raising
Special Occasion
Proms & Summer balls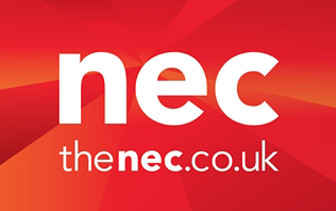 "Unbelievable magic under our very noses. Our guests still talk of him and his trickery - a real must have at a dinner party"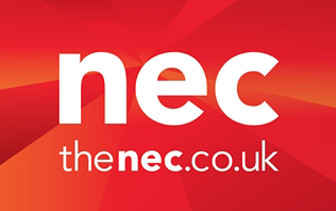 Call TODAY ON 01392 461 881
Looking for a Magician in Devon?